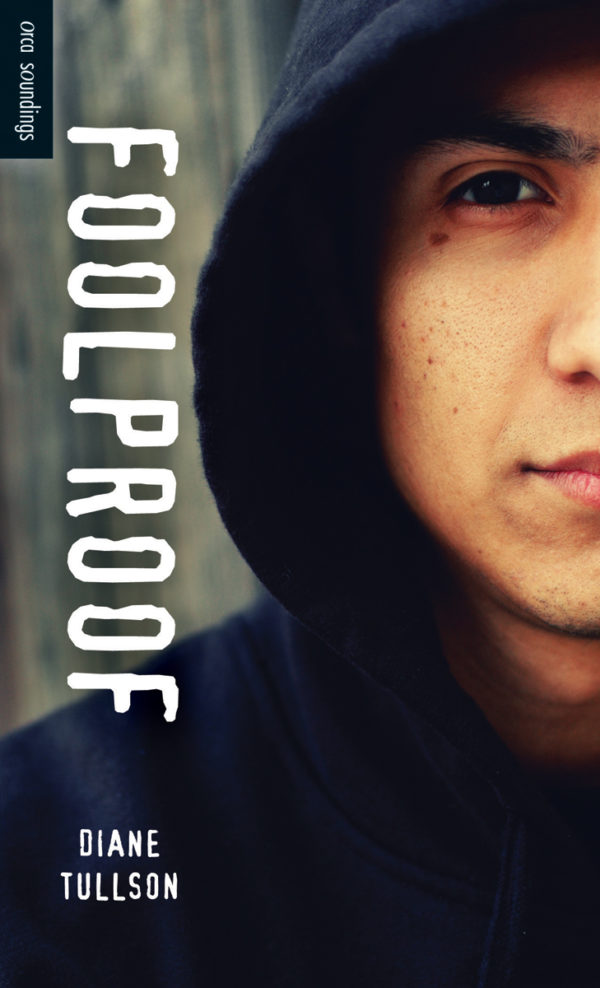 Foolproof
Orca Soundings
Daniel is nobody's fool, until he meets Cyn.
Seventeen-year-old Daniel's new girlfriend says she loves him, that she'd do anything for him. She makes Daniel feel like anything is possible. So he ignores her lies. It's not like Cyn is a bad person. Then Daniel finds out that Cyn has been using him to move drugs across the border.
Foolproof is a tough book about how ordinary people get drawn into gang life.
What reviewers say about Foolproof
"This story suits its purpose perfectly, providing a high-stakes and high-interest story with a lively pace written at a lower reading level. Highly recommended." CM Magazine.
"Foolproof will immerse readers; the writing is to the point and immediate." School Library Journal
Product detail
Paperback: 128 pages
Publisher: 2017 Orca Book Publishers
Language: English
ISBN 9781459810358 (pbk)